PUBG Mobile 0.14 Update Everything You Need To Know
In The PMCO Berlin PUBG Announced The Erangel 2.0 Map for Mobile and the Collaboration with The Walking Dead. The upcoming PUBG Mobile 0.14.0 update is all set to hit devices on August 14.
PUBG Mobile was also down for server maintenance today to prepare for the next update, which will be around 1.95GB on Android and 2.55GB on iOS. Its coming with a new map named Infection & Erangel 2.0 as PUBG PC.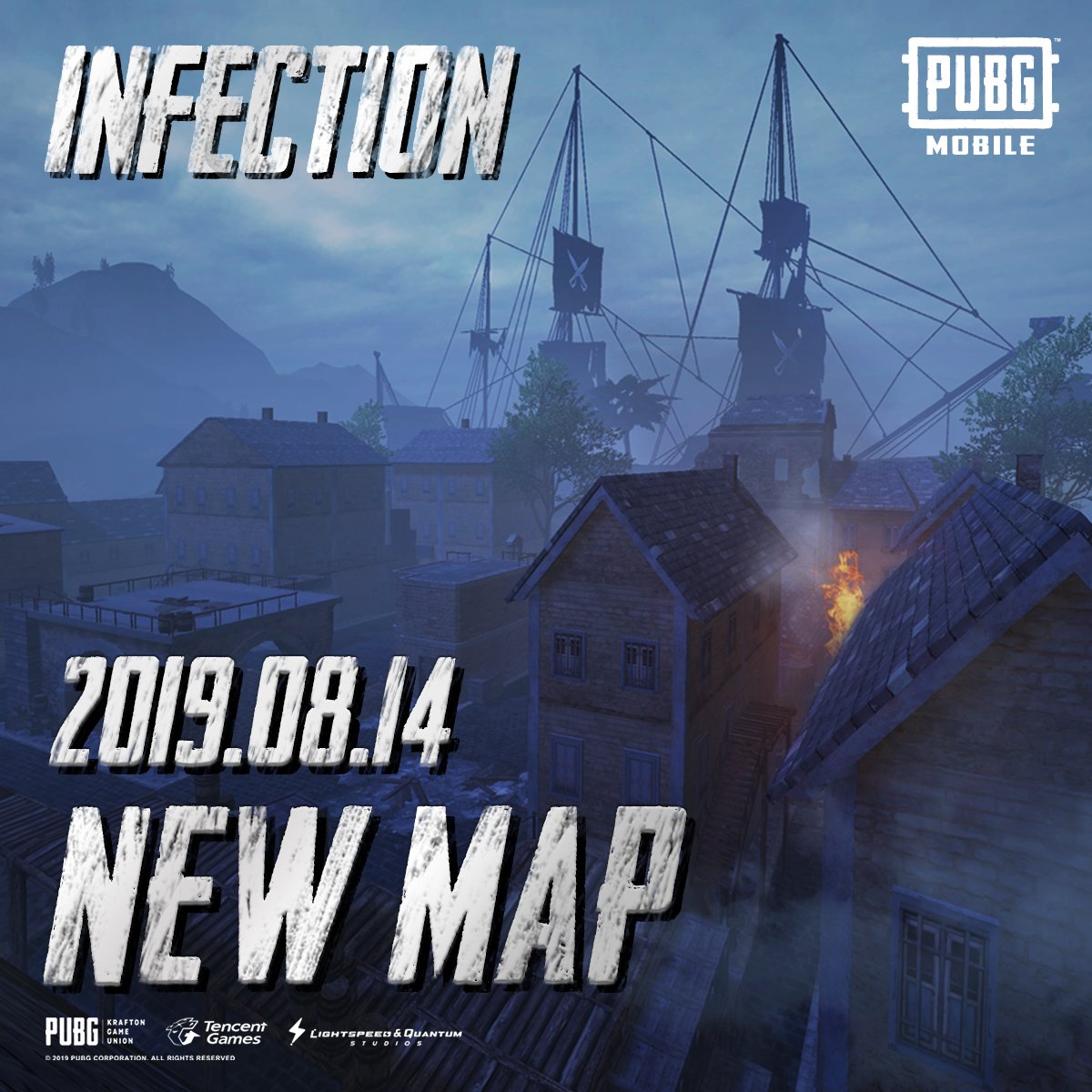 The Full Important Patch Notes
Mode Selection UI adjusted
Added tier information in Classic
Matchmaking and Settings are now on the same page
Daily Mission redesigned:
The number of Daily Missions are reduced and rewards have been adjusted;
Daily Missions, other than the login mission, are released randomly. If players are not satisfied with their current Daily Missions, they can switch to other random missions in the mission pool up to three times a day
New Feature: Infection Mode
This is an asymmetric PVP mode. After the match starts, players are randomly divided into Zombies and Defenders. While Defenders can use firearms, Zombies can only use melee attacks and abilities with cooldown time.
Zombies can be revived after being defeated by Defenders, while Defenders will be turned into Zombies after being killed by Zombies. If all Defenders are infected, zombies win; if even just 1 Defender survives, then the Defenders win.
Character System:
Each player gets a character at the beginning.
Characters start with one skill that is only effective within EvoGround.
Characters can be customized with outfits, voices, emotes and MVP emotes.
Level up the characters and collect progress rewards by playing with them in any mode to earn EXP.