Apex legends is Going Up & Up in Battle Royale Section!!!!
Its Been a Week Since EA & Respawn Entertainment launched Apex Legends in Big 3 Platforms. Now, it's numbers is only going up and up.
In a recent article release on Ea's official Website by the Vince Zampella, (CEO, Respawn Entertainment) he said "We're also thrilled to announce that since last Monday, more than 25 million players have jumped into the game, and over the weekend we had well over 2 million concurrent players at our peak. Like I said earlier, what a week."
Even though this has been a good start for Apex Legends, there is still a long way to go before it comes close to the 200 million user base that Fortnite has, as per the November 2018 numbers by research firm Statista and PUBG, which clocked 20 million daily active users, as per the last reported numbers in September 2018. PUBG even won the Game of the Year by Valve.
And "Apex Legends" became the most watched stream on Twitch this past weekend, garnering some 300,000 active viewers, or about three-times that of "Fortnite," according to Twitch data.
The Developers Organized Some Events for the upcoming Days
First up, the Twitch Rivals Apex Legends Challenge. Sponsored by their friends at Twitch, the Rivals Apex Legends Challenge will take place this Tuesday the 12th and next Tuesday the 19th, with 48 of the biggest streamers on Twitch competing live in Apex Legends. They will be co-streaming all the action from their official Twitch channel here: www.twitch.tv/playapex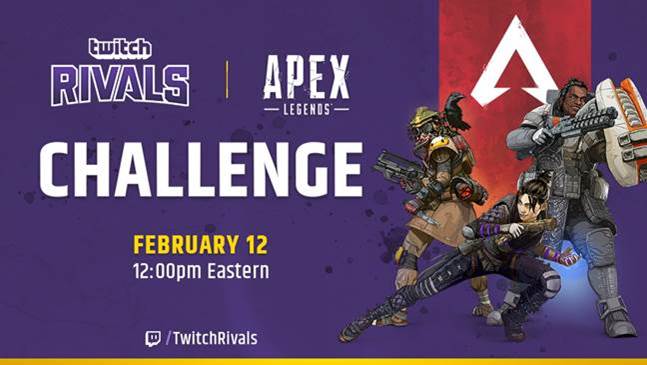 Then, later this week they will be celebrating Valentine's Day by introducing some limited-time Valentine's Day themed loot, so all you (Apex Legends) lovers out there keep your eyes open.
Don't forget, Season One kicks off in March, introducing the debut of their Battle Pass as well as new Legends, weapons, loot, and more.
Check Out Our All Game Characters Explained Section.