50+ FPS On Fortnite! Without Graphic Card PC Build Under 30,000 INR
PC gaming is gaining pace in India and a lot more people are shifting towards PC gaming nowadays. The budget segment is the most important here. The best PC We can build in this budget is an APU based one. Still We Got Some Useful tricks to share that can improve your PC Build.
Previously We posted a intel Entry level pc build .now we are going for an AMD build with little bit upgrades for a basic gaming pc under this price Segment. Simply We Gonna Cover 6 Important Parts !!
Here We GO!!!!!!!!!
1. CPU- Ryzen™ 3 2200G APU with Radeon™ Vega 8 Graphics
4 Cores 4 Threads 8 GPU Cores
Powerful Radeon™ Vega graphics
Base clock speed 3.5ghz boost clock speed 3.7ghz
AMD SenseMI Technology AMD Ryzen™ Master Utility for overclocking
Enmotus FuzeDrive™ for AMD Ryzen™
Radeon™ Software Radeon™ FreeSync Technology
Comes with a stock Cooler
3 years warranty
>>PRICE- 8000 INR
The main benefit of an integrated GPU is typically cost savings, rather than high performance, and at this price range. In Performance Wise it is better than Intel onboard graphics and can give a basic smooth gaming experience at 40 to 60 fps. We will add Some FPS Chart on this Gaming PC Build Check Out. Even it can overclock easily so the value for price for this processor is tough to beat.
2. MOTHERBOARD- MSI B450m PRO M2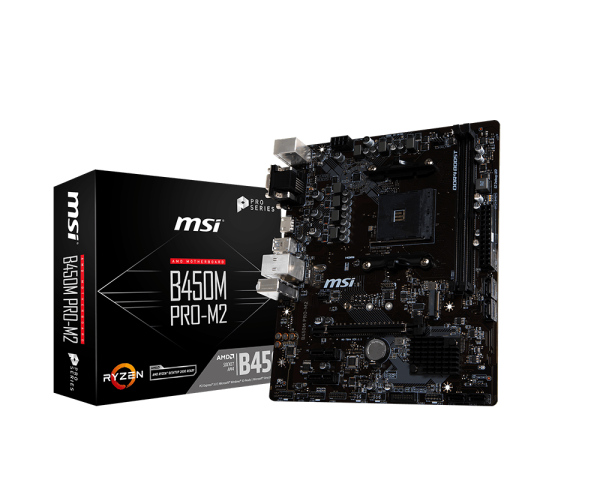 Supports AMD® Ryzen 1st and 2nd Generation/ Ryzen™ with Radeon™ Vega Graphics/ Athlon™ with Radeon™ Vega Graphics Processors for Socket AM4
Supports DDR4-3466(OC) Memory
Audio Boost: Reward your ears with studio grade sound quality.
DDR4 Boost: Fully isolated, shielded and optimized DDR4 PCB design to give your DDR4 memory a performance boost.
Turbo M.2: Delivering Speeds Up to 32Gb/s
>>PRICE- 6610 INR
This MSI series motherboard comes with a tremendous amount of features and perfectly modified for new gen Gaming PC Builds. just check their official site for detailed motherboard specs you will be shocked how much they are dedicated towards this series motherboards. Surely its a wise choice for this Gaming PC build.
3. MEMORY- VENGEANCE® LPX 8GB (1 x 8GB) DDR4 DRAM 2400MHz
Latency: 14-16-16-31
Voltage: 1.2V
Tested Speed: 2400MHz
Heat Spreader: Anodized Aluminium
Performance Profile: XMP 2.0 overclocking supported
With lifetime warranty
>> PRICE- 5400 INR
No need to tell anything about this one. You guys know only one choice in this price segment of RAMs. Cheapest & Finest.
4. STORAGE- Seagate 1TB Barracuda
7200 RPM spindle speed.
Full-track multiple-sector transfer capability without local processor intervention.
High instantaneous (burst) data-transfer rates (up to 600MB per second).
Worldwide Name (WWN) capability uniquely identifies the drive
Warranty 2 Years
>>PRICE- 3200 INR
5. PSU- Corsair VS450 450 Watt
VS450: the entry-level 240V power supply with high-end features
AC input from 200~240VAC
Over-voltage, under-voltage, over-current, and short circuit protection provide maximum safety for your critical system components
Warranty 5 Years
>>PRICE- 2490 INR
6. CASE- Corsair SPEC 01 RED LED
Tons of fan mounts:
Front – 2 x 140/120mm (1 x 120mm LED included)
Top – 2 x 120mm
Rear – 120mm
USB 3.0 front port with internal connector
Large side panel window
>> PRICE- 2730 INR
TOTAL Cost Comes Around 28.5k .We got some bucks to spend more, If you planning to overclock this cpu then you should change the PSU for a better one like Antec. Or you even choose a M.2 SSD to speed up your PC little bit that will cost around 2k for 120gb Western Digital Green.
FPS CHART ON THIS BUILD
**Some Important tricks- If You Gonna Play some more hardcore game i will suggest to buy a 2nd hand GPU from OLX or Facebook Market. A Second Hand 1050 2GB will cost around 5k-7k or RX 560 4GB will cost around 4k-6k. Go for it and if you can bargain well then You Save some bucks. In India Graphic Card prices are too high compared to US , so it its the best option for a starting one.
Check Out the other components like mouse, printer, speaker, graphic cards, monitors in other posts. I made a total list of best of this components with every price level.
<<Happy Computing|Thank You>>